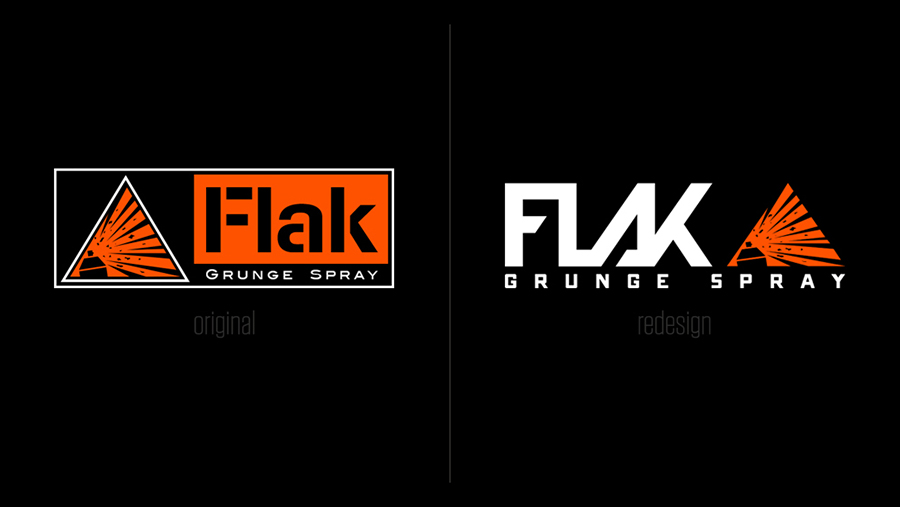 Taking You from Fab to Drab
"If you were a product, what would you be?" This phrase was the driving force behind Flak; a product designed to capture physically personify an aesthetic. Flak is a texture spray designed to degradate (grunge up) surfaces. The product's de-beautification aspects are featured significatly on the packaging and promotional material herein.
Flak's logo was created with the intent to cause visual arrest. Bright orange serves as the only true color standing out from the flat black and muddled concrete-textured packaging background. This same design tactic aids the product in standing out on store shelves.
This project was initially completed in 2011, with the refresh (and all related promotional material) being developed in 2016.
Tools Used
Illustrator (logo design)
InDesign (page layout and print-ready files)
Photoshop (livery design)
3DS Max (livery rendering)