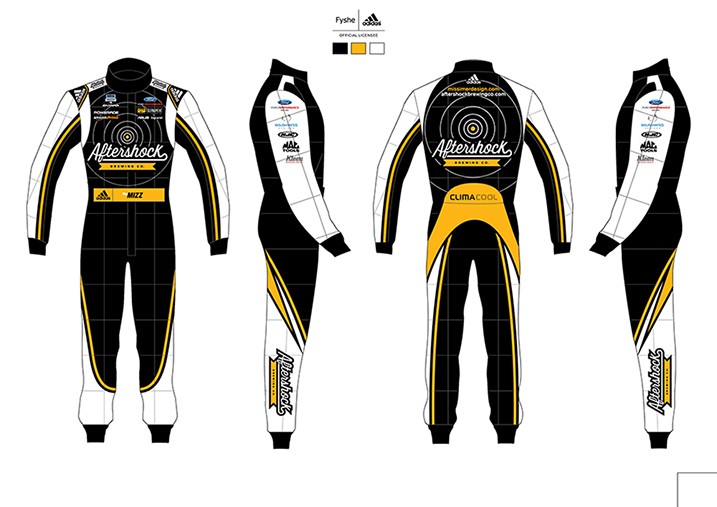 Shocking the Competition
Aftershock is a respected craft brewery situated in the heart of Temecula, CA's beer scene. Known for its distinct flavored beer, they have become a staple in Southern California brewing. Their Oatmeal Raisin Cookie Ale took home a bronze medal at the 2015 Great American Beer Fest.
The project above was developed as a promotional piece for a potential IndyCar sponsorship. Brand visibility and consistency were the primary driving aspects behind the aesthetic, marrying available space with sponsor priority to provide maximum visibility to all companies involved.
Tools Used
Photoshop (livery design)
3DS Max (livery rendering)